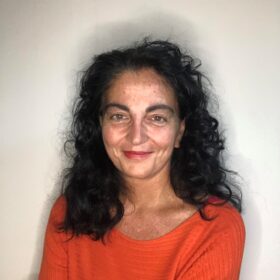 Docenti e ricercatori
Research Area: FIS/03 - Fisica della Materia
L.go B. Pontecorvo, 3, 56127 Pisa (PI), Italy.
Research activities
I light up for cross-disciplinary quests, in constant search for transformations. I learned from volleyball to score points in team with 3 touches (one mine as setter) and from soccer with bicycle kicks, from tabletennis to never leave the ball landing, from playing my tenor sax in orchestra to create collective emotions from uniqueness. My topics: superconductivity and superfluidity; quantum technologies, games and quantum simulators for metrology, fundamental physics, biomimicry and visual neuroscience; education and outreach research, coordinating QUTE4E (Quantum Flagship) and QPlayLearn-Discover. I contribute to STEQUEST space mission and VIRGO-LIGO. My research way resonates with enchanting women scientists I walk(ed) with: Francesca Pistella, Anna Nobili, Debbie Jin, Sabrina Maniscalco, Concetta Morrone, Marisa Michelini and so many others, I enjoy my adventures with. I applied scientific thinking to policymaking during ten years while serving Pisa as deputy mayor.
Details on biography, extended CV, teaching, research, and outreach activities are at the personal homepage Marilu Chiofalo.
Recent publications
See all the publications on:
Arpi
,
Orcid
,
Google Scholar
Courses