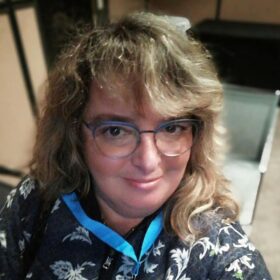 Docenti e ricercatori
Research Area: FIS/07 - Fisica Applicata (a Beni Culturali, Ambientali, Biologia e Medicina)
L.go B. Pontecorvo, 3, 56127 Pisa (PI), Italy.
maria.evelina.fantacci@unipi.it
Research activities
Research topics:
Instrumentation: Development and validation of a DM (digital mammography) prototype with new semiconductor detectors and dedicated electronics.
MRI (Magnetic Resonance Imaging): Implementation of sequences for UHF (ultra high field) imaging of MSK (musculoskeletal) system with dedicated coils. 
Dosimetry: Characterization of CT (Computed Tomography) scanners with different reconstruction algorithms for dose optimization. Development of a personalized dose index for DM and digital breast tomosynthesis.
AI (Artificial Intelligence): Development and validation of Computer Aided Detection systems for digital mammography and chest CT. Classification of MRI images of brain and MSK system. Development and validation of deep learning methods based systems for automatic classification of digital mammograms in tissue density classes and for automatic quantification of lung involvement in CT scans and RX exams of patients affected by COVID-19 pneumonia.
Recent publications
See all the publications on:
Arpi
,
Orcid
Courses