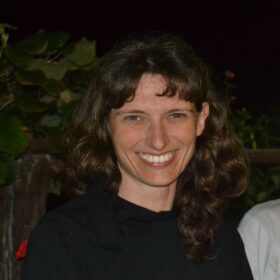 Docenti e ricercatori
Research Area: FIS/04 - Fisica Nucleare e Subnucleare
L.go B. Pontecorvo, 3, 56127 Pisa (PI), Italy.
Research activities
My research activity takes place in the field of theoretical nuclear physics.
In particular, I am mainly focused
1) on the study of the nuclear interaction, using effective field theories which allow to connect the physics of nuclei with the underlying fundamental theory of QCD;
2) on the development of accurate ab-initio methods for the study of various nuclear observables;
3) on the predictions of cross sections for nuclear reactions of astrophysical interest. These theoretical predictions  are essential for the theory of Big Bang Nucleosynthesis, and for stellar evolution.
Recently, the ab-initio methods developed by my research group have been applied to study nuclear reactions involved in fusion nuclear reactors. This research activity had allowed me to build a fruitful collaboration with local companies.
Read more at: https://osiris.df.unipi.it/~marcucci/
Recent publications
See all the publications on:
Arpi
,
Orcid
,
Google Scholar
Courses