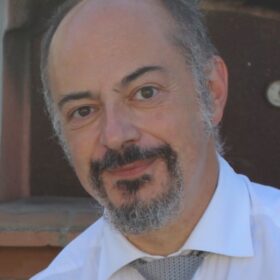 Docenti e ricercatori
Research Area: FIS/01 - Fisica Sperimentale
L.go B. Pontecorvo, 3, 56127 Pisa (PI), Italy.
Research activities
I am an experimental particle physicist interested in dark matter searches and in precision tests of the discrete symmetries C, P and T.
The Standard Model of the electroweak and strong interactions describes accurately all the results collected so far by earth based experiments but it fails to explain some key astrophysical observations leaving many important questions open.
What are the properties of the dark matter that held together the galaxies?
Why matter prevailed on anti-matter right after the big bang?
My activities attempt to help in solving these puzzles:
– the design of the sensors of the Darkside 20k experiment, a dual phase liquid-gas Argon time projection chamber able to detect the interaction of Weak Interacting Particles with ordinary matter.
– the analysis of the data from the Belle II detector which is recording the electron positron collisions at the SuperKEKB collider, a second generation flavor factory holding the world luminosity record.
Recent publications
See all the publications on:
Arpi
,
Orcid
,
Google Scholar
Courses