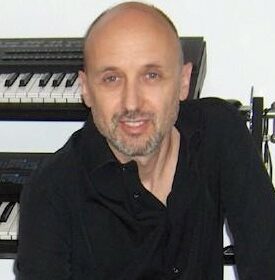 Docenti e ricercatori
Research Area: FIS/01 - Fisica Sperimentale
L.go B. Pontecorvo, 3, 56127 Pisa (PI), Italy.
Research activities
My research activity belongs to the field of experimental particle physics, in recent times specifically focused on quark flavour physics, CP violation and the search for phenomena beyond the Standard Model.
I am a member of the international collaboration which handles the NA62 experiment at CERN, aimed at the search of ultra-rare processes in K meson decays, as stringent tests of the Standard Model.
On the technology side, I am interested in aspects related the development of electronic data acquisition and trigger systems using high-performance and low latency tools, such as Field-Programmable Gate Arrays and  graphics processors (GPU).
Recent publications
See all the publications on:
Arpi
,
Orcid
,
Google Scholar
Courses